Do not scale your ads unless they have proven to be profit generating
- James Fernando
In this time of COVID, it is almost impossible for us NOT to consider a more digital way of going about our businesses. Enterprises now are being forced to go digital and explore e-commerce.
Our speaker for this session, James Fernando, will help us understand better how we can use e-commerce in our sales strategies.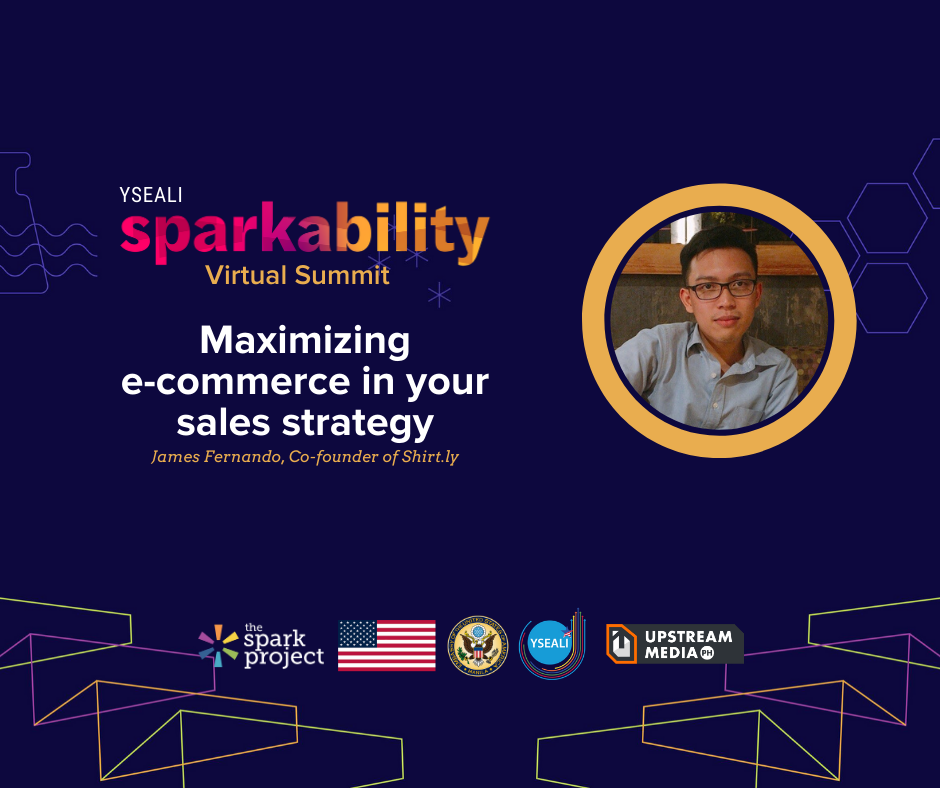 Spark with James!
James Fernando has been an e-commerce operator for 5 years.
He is the Founder of Shirtlyglobal Inc. a.k.a. Shirt.ly, an online marketplace that helps local content creators and artists sell merch online. In 2016, he led the company's fundraising efforts and raised money from a venture capital firm based in Sydney, Australia.
He is also the Co-founder of Panaderya.ph, a Manila-based online bakery created during the COVID-19 ECQ.
He's most fond of running paid social advertising, e-commerce marketing and e-commerce business creation. He also helps other local businesses run ads and create e-commerce stores on the side.
Spark a BETTER normal with these Sparkability Courses, too!
Missed out on the first ever Sparkability Virtual Summit? You can watch them here.
The Spark Project in partnership with YSEALI Philippines and the US Embassy in the Philippines hosted the first ever Sparkability Virtual Summit last May 2020. This online event, brought together different experts in a virtual series of talks and workshops on how social and creative enterprises can restart and find their spark in this new normal, and how they can seek and seize new opportunities for their business, as well as the communities that they look after.