Welcome to Accelerating your Environmental Enterprise, the online course for the Green Impact Accelerator program.
This course contains 5 modules which will take you through the different steps that will allow you to accelerate your environmental enterprise – from determining what makes a sustainable business, to exploring various funding sources for you, to detailing your project plan and your pitch.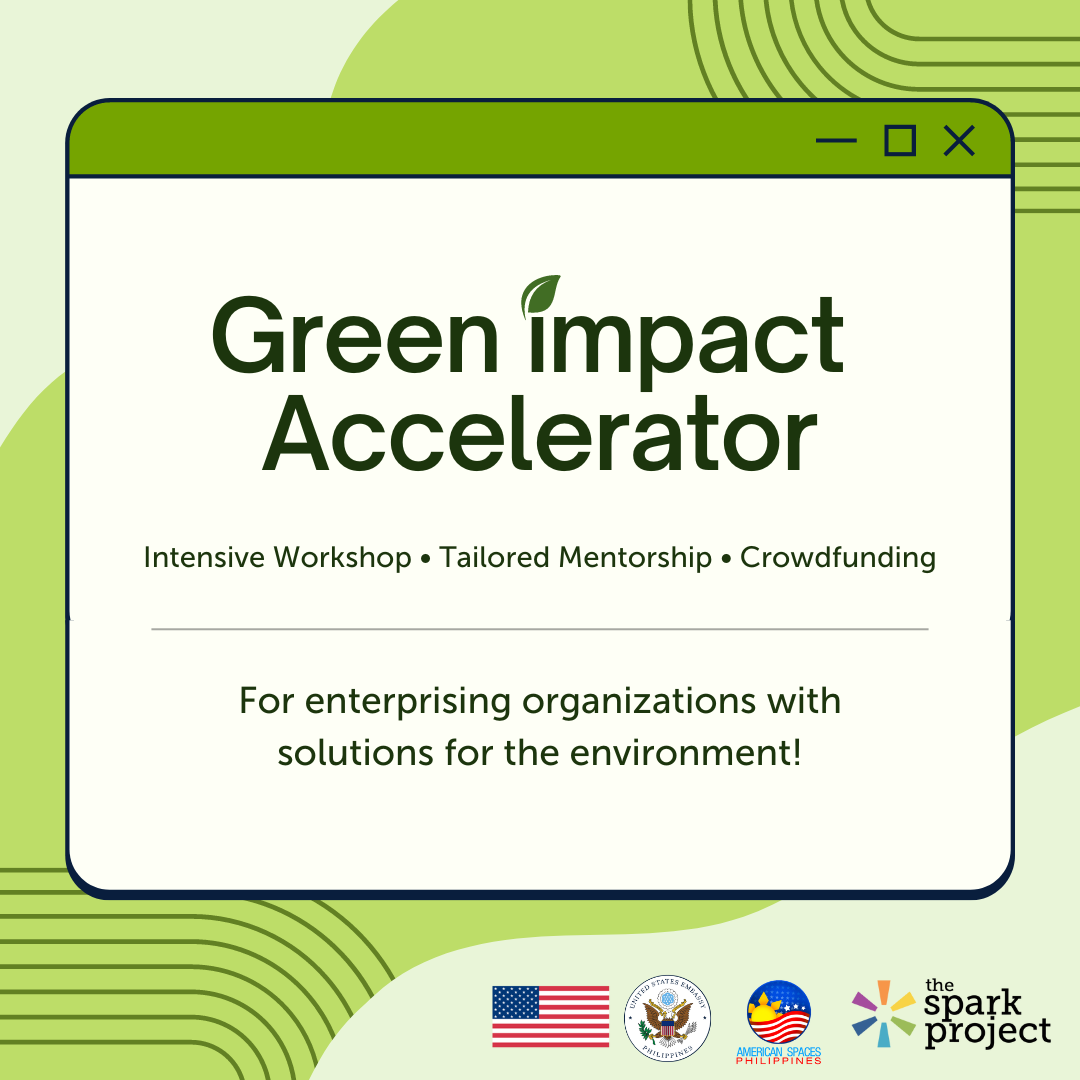 Green Impact Accelerator
Green Impact Accelerator (GIA) is a program of the US Embassy of the Philippines' American Spaces and The Spark Project for startups, social enterprises, and NGO/NPOs addressing environmental problems. The program aims to help you become impact-driven founders and change agents in your causes, using commerce, creativity, and environmental consciousness to counter climate change through entrepreneurial innovations while achieving financial sustainability.